About EasyDNA
EasyDNA appreciates that each and every test can result in a life-changing scenario and it is imperative that you select a reliable DNA testing provider. Our directors and founders have had over 15 years experience in DNA testing whilst our senior management have had over 7 years' experience working directly in this field. Our DNA tests are all internationally accredited and we are situated in over 30 countries worldwide and growing. This experience of our team offers you the necessary reassurances for complete peace of mind!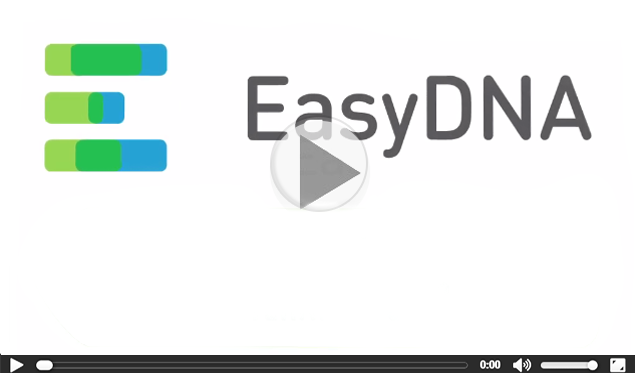 Quality assured!
When selecting your testing company make sure to look at the accreditation that the laboratory holds. This accreditation is a testament to the quality of work and assures you of a qualified process throughout your testing experience. A laboratory that is not accredited is not regulated or controlled and thus must always be avoided. Our testing is performed at the most accredited laboratory worldwide. Holding not only the globally recognised ISO17025 but also many other international accreditations such as NATA and more, making our legal testing one of the most widely accepted results on an international basis.
Our lab has conducted in excess of 300,000 DNA tests giving us the leading edge over competitors!
We care!
Our customer service teams are highly trained and available to assist you throughout the testing process. We understand that clients may be anxious and even agitated when the need arises for a DNA test and we are on hand to make the testing process as smooth as possible. Our customer service team is lead by management that is always on hand and have a minimum of 7 years experience dealing with DNA Testing. The testing process is fairly simple and we will explain in detail with you what is required from start to finish.
Contact our Swiss office today!
To contact our customer services team you can telephone as at the number below or request a call back! Alternatively you can email us or talk to us via Live chat:
Parc de l'Alliance
Boulevard de France 9A
1420 Braine l'Alleaud
Belgium
English Tel: +44 1227 502 962
German Tel:+49 302 5557 7804
French Tel: +32 2880 1793
Web: www.easydna.ch – English
Web: www.easydna.ch – Deutsch/de